Star was adopted by her current owner in 2017; her previous owner was going to euthanize her due to laminitis. Despite having Star seen regularly by a vet and shod every 6-8 weeks, trying different farriers and different types of metal shoes at the vet's suggestion, she did not improve. In June 2019 she was radiographed due to chronic lameness and the prognosis was not good. She was found to have 1mm of sole on her right fore and 5mm on left fore. The vet advised that Star would soon need to be euthanized as nothing else could be done. Her dedicated owner started looking for answers and the universe responded.
We took over Star's hoof care in July 2019. We found her to have capsular rotation, under-run heels, long toes, thin soles, white line disease, and severe central sulcus thrush. Her shoes were removed, we applied a de-rotation trim every 3-4 weeks, she wore Cavallo hoof boots with Easycare pads for turn-out, and Artimud was used to treat and prevent thrush. She was started on Aminotrace+ supplement immediately.
Star now has approximately 11 mm of sole. She is out of the danger zone of injuring her coffin bone and she is now being turned out without her boots on when the ground is soft. We are extremely pleased with the dedication of Star's owner and barn staff. Hoof rehab is a team effort. We are looking forward to having her radiographed again in a few months to show that founder CAN be healed!!!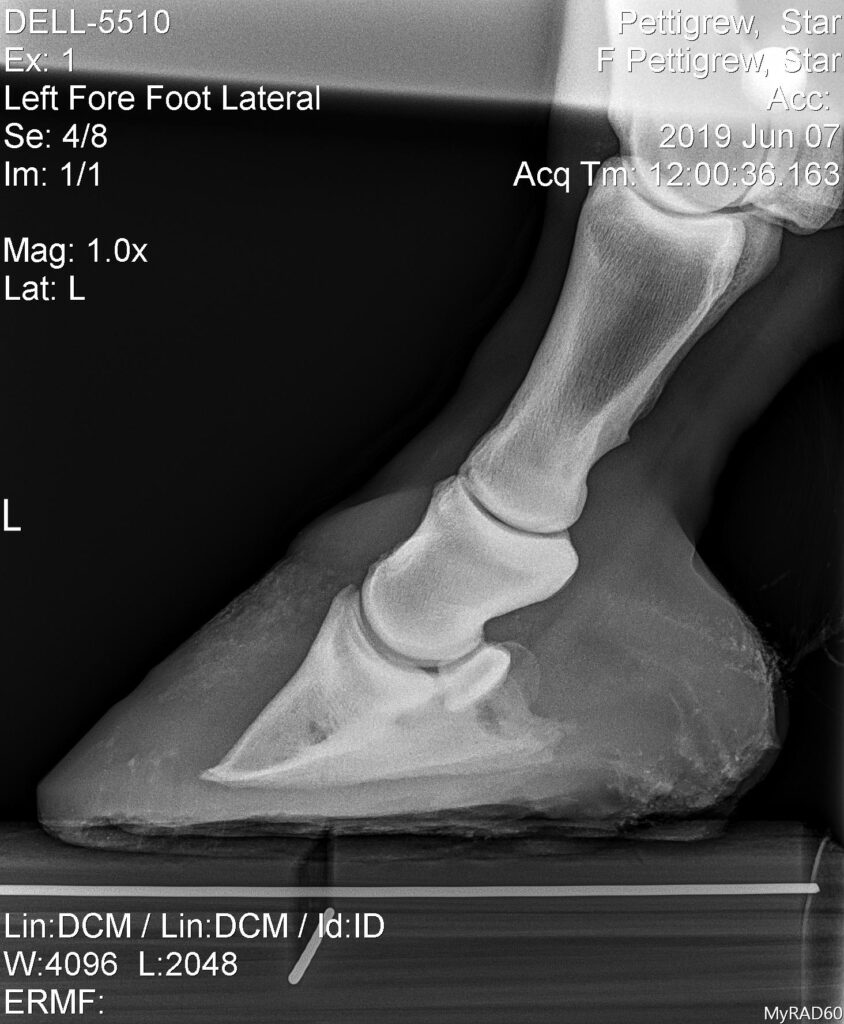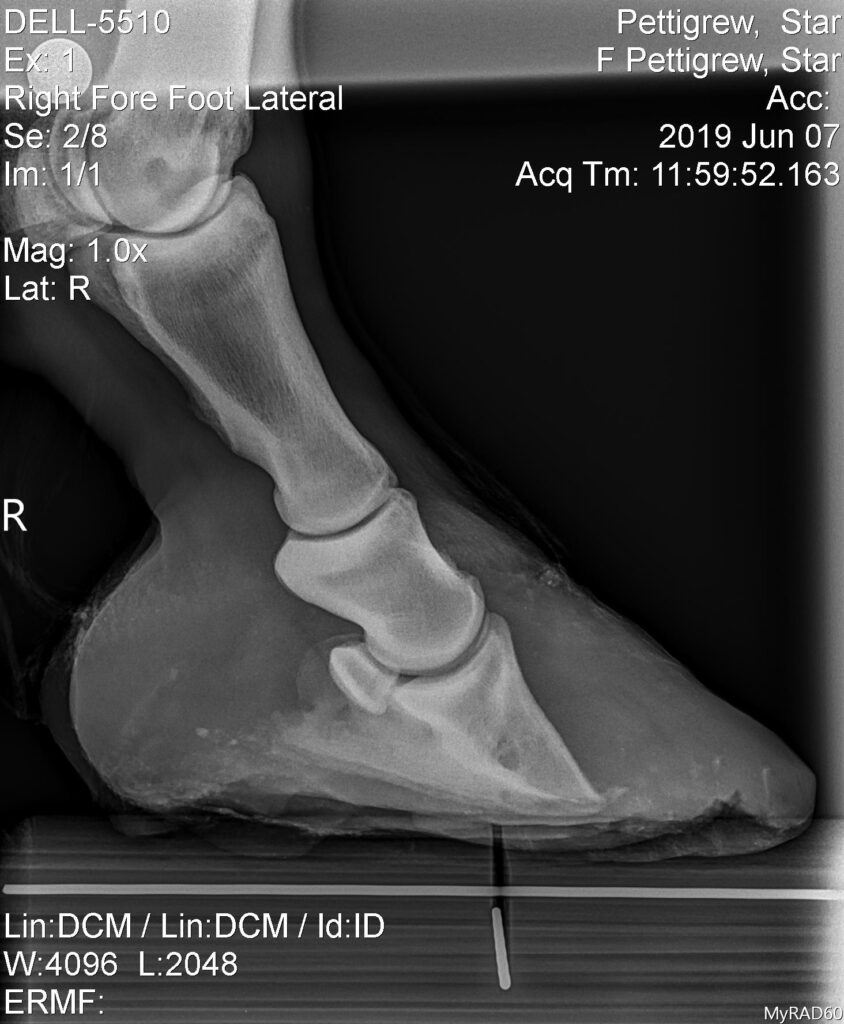 New radiographs coming soon!