your resource for all things hoof care in Canada
Hoof Help Canada is an organization comprised of caring and collaborative professional hoof care practitioners, and horse owners.
Our Mission is to increase access to science-based education, products and services which support the well-being of horses through a focus on hoof-health.
We have many offerings in the works including:
Purchase hoof boots, hoof protection, supplements, thrush treatment, and more from our online store. Shop now!
We have a network of professional boot-fitters to consult, size and recommend hoof boots to fit you and your horse's needs. Offering Local and Remote Boot Fittings.
Education for both horse owners, and hoof care professionals, including offering online and free print and medical education publications, hosting international clinicians and starting the Hoof Health Canada Bi-Annual Conference and Trade Show.
Forming a nationally recognized hoof care practitioner certification program to standardize education for hoof care professionals across Canada.
Providing financial assistance for horses in immediate medical distress involving their hooves.
Organizing international educational/aid missions for working horses in underdeveloped countries.
"The need for hoof protection will remain as long as the horse is domesticated, but the 21st Century Horseshoe will be a hoof boot."
Explore The World in hoof boots
Utilizing the latest in shock-absorbing, flexible & durable materials, hoof boots can provide the protection, traction, and support your horse needs without compromising her health and well-being.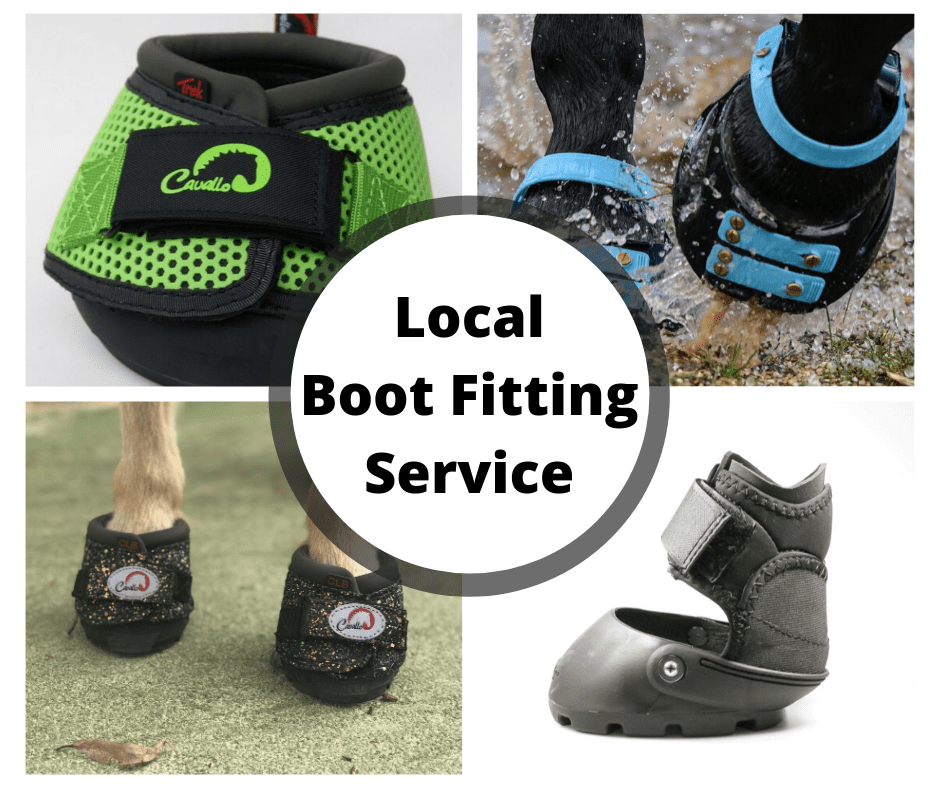 Our boot-mobile can come to you!
Ontario:
Peterborough, Kawartha Lakes, Orangeville, London, Prescott, Sudbury, North Bay, Ottawa, Hamilton
Manitoba:
Seven Sister Falls
Saskatchewan:
Saskatoon
Nova Scotia
Halifax, Dartmouth
Alberta
Edmonton

Remote
Boot Fitting service
If you are outside of our local boot fitting destinations – we can send you a remote boot fitting kit.
Our Hoof Care Professionals will equip you with everything you need to get the best fit for your horse!