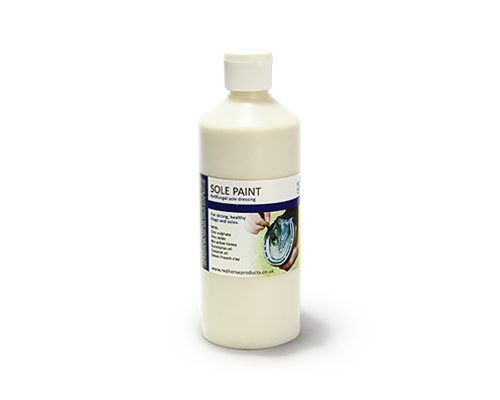 Sole Paint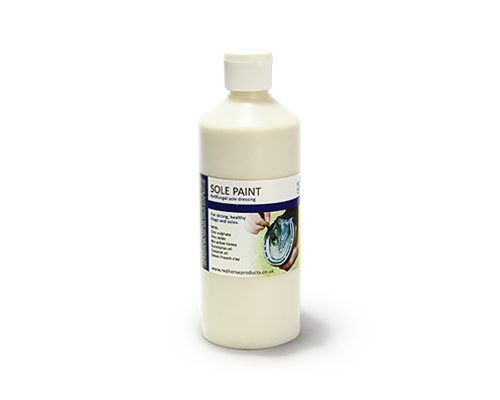 $36.95
Description
Additional information
Description
Hoof sole conditioner
Sole Paint suppresses microbial invasion on the underside of a horse's foot. The powerful active ingredients disinfect the underside of the foot, toughen the hoof and support the natural growth of healthy frog tissue.
Sole Paint is a thick liquid that can be painted on for convenience and excellent coverage. Its thick consistency helps it penetrate into the deeper grooves of the foot.
Sole Paint is recommended for stubborn foot odour and discolouration.
All of the ingredients in Sole Paint are natural and have been chosen to aid the condition of the sole and frog or improve the consistency of the product.
Ingredients
Zinc sulphate A powerful, non-caustic antifungal agent.
Zinc oxide A powerful but gentle antibacterial agent that fights bacteria and fungi on the foot and encourages healthy sole and frog growth.
Bio-active honey Raw honey has antibacterial and antifungal properties and a sticky consistency to help Sole Paint stay in place.
Eucalyptus oil A highly effective antifungal and antibacterial essential oil that helps to toughen weakened structures.
Green French clay An antibacterial clay that gives the paint its unique consistency.
Coconut oil A gentle oil that has antifungal and conditioning properties and helps to create a paint-like consistency.
Natural surfactant

To hold everything together.

Natural preservative To extend the life of the product.
Additional information
| | |
| --- | --- |
| Size | 500ml |
| Pair/Singl | |
| Colour | |
| Colours | |
| Crystal | |
| Density | |
| Design | |
| Gift Card Amount | |
| Hoof Pattern | |
| Material | |
| Pack/Case | |
| Blow Out Boot Options | |
| Attendance Options | |
| Pair/Single | |
| Sharpness | |
| Single/Case | |
| Single/Pair | |
| Siza | |
| Sizes | |
| Style | |
| Thickness | |
| Regular/Slim | |
| Colors | |
| Color | |
| scoot-boot-colours | |
| Size | |