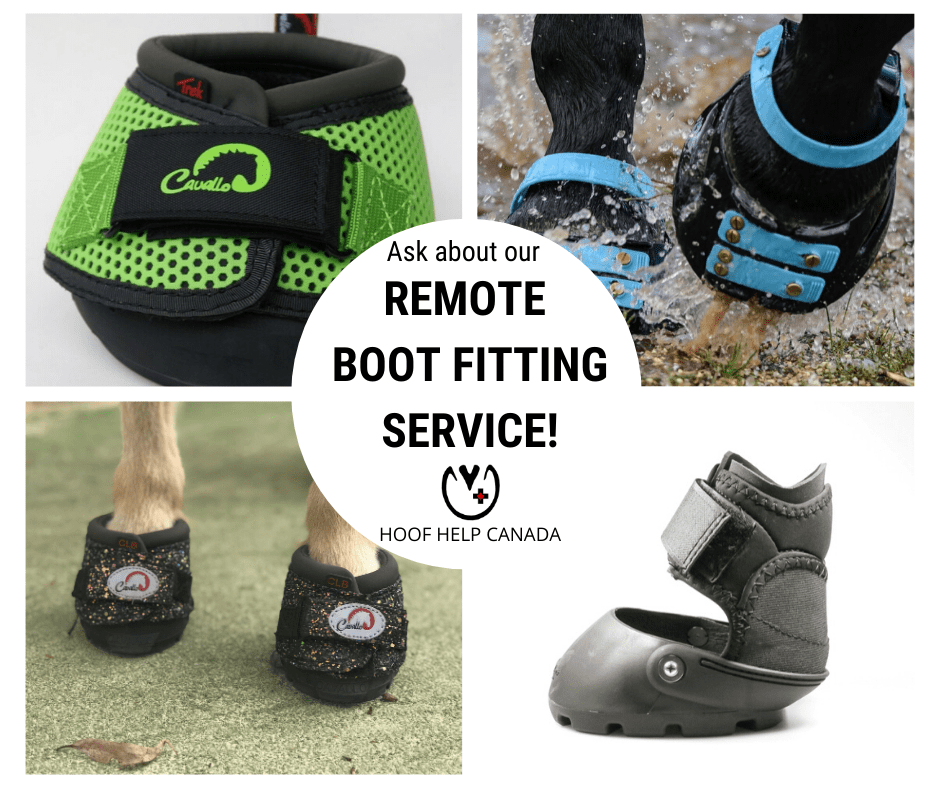 Remote Boot Fitting Service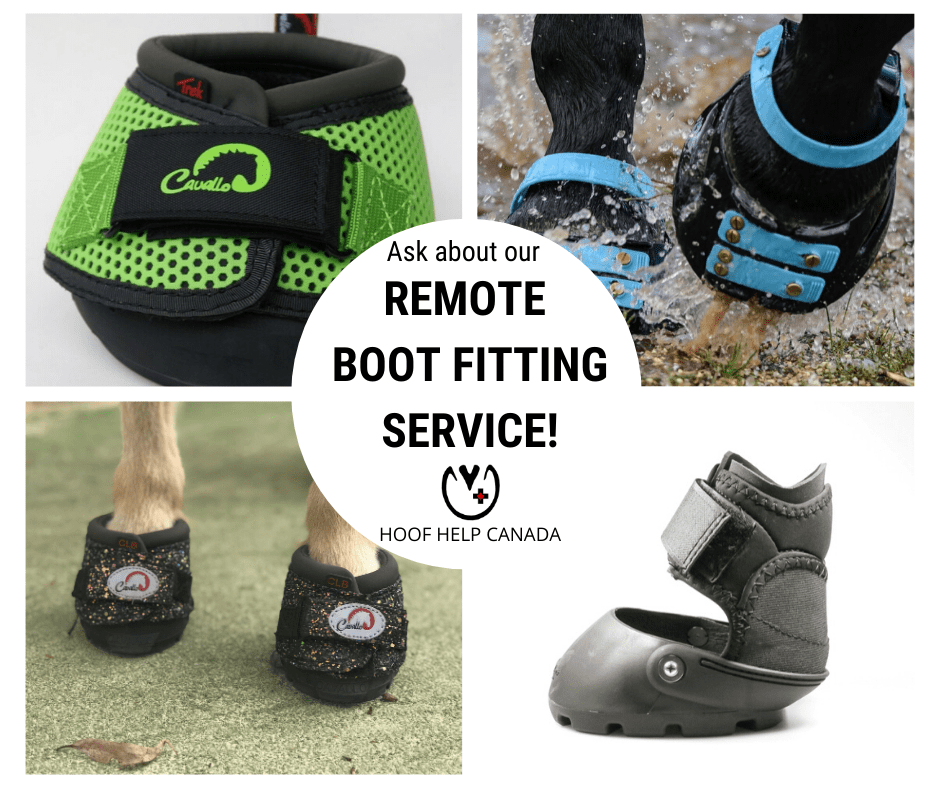 Remote Boot Fitting Service
$50.00
$50.00
Description
   Hoof boots are an extremely beneficial investment for your horse – but, as with any other piece of tack, a proper fit is the key to success! We want your horse to be super comfortable, and for you to save time, money and frustration in the boot fitting process. Our in-person and remote fitting services are very popular and we've been able to successfully fit thousands of horses in boots! We offer fit kits for Scootboots, Cavallo, Equine Fusion and Renegade Viper and Renegade Classics as well as Scootboot Glue-ons. 
Here's how remote fittings works:
We have you measure and take photos of your horses feet. We are looking for dorsal, lateral, and solar views with the camera as close to level with the foot as possible.  Please also take photos of the sole with the measuring tape included in the photos. For the width, measure the widest part of the foot, medial to laterally or side to side and for the length measure from and toe to heel buttress, do not include the part of the frog that extends past the heels. *See below for photos examples. Please take these 4 photos for each foot you would like sized.*
Measurements are best done within 2 weeks of a fresh trim. We then determine which brands of boots would be suitable (hopefully the one of your choosing but the shape of the hoof will be the determining factor), and we mail out sizing shells for you to try.
Once you have the shells, we ask that you send us a few photos and short videos so we can give our feedback on which size fits best. You will receive $10 off one pair of new boots if you purchase within 60 days of the fitting. We also offer a free 10 day trial, free exchange or return if you utilize this service and they don't work out due to fit.
We offer discounted rates on the fitting fees if you have a group, please email us here for more info.
*We can and will sell boots without the remote fitting, but we cannot guarantee the fit. We have had many clients who were originally sized via the main Scootboot, and Cavallo websites but ended up with the wrong size.. it's our experience that trying the shells on is the only accurate way and saves time, money, heel rubs and headaches. :)
Looking forward to working with you to have a happy, healthy horse!!
Please note: Sizing recommendations are valid for up to 60 days from your fitting